Fieldays 2021 at Mystery Creek ran from 16 -19 June. Water-Insight was represented on the RX Plastics stand where "Solid Set Irrigation Now Even Smarter" was the focus.
Both IMS and our cost-effective LoRa Tank Level Monitor were demonstrated, and the interactive display allowed visitors to switch the G-Set sprinklers on and off.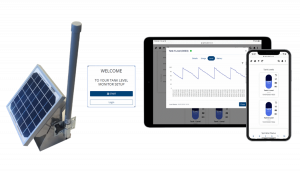 We want to thank everyone who braved the weather and dropped in to see the technology.
We look forward to following up with all the interested customers and getting those systems ready before next irrigation season.
Fieldays was certainly a welcome return after the virtual event during lockdown last year, and we look forward to the next event in June 2022.